Description
Detailed Product Description
| | | | |
| --- | --- | --- | --- |
| Supported System:: | Ferrari Control Units, ABS, SAS, SRS, TPMS | OBD Interface:: | OBDII |
| Accessories:: | Technical Support And Updates For One Year, Adapter Cable, Carrying Case | Warranty:: | 2 Year |
| Connectivity:: | Bluetooth | Condition:: | New |
Ferrari customers know that if they are not going to the dealer they are going demand the best tool on the market for accurate dealer level data on their prized exotic car and will ask you.
Do you have a Leonardo?
What is your answer?
Can you afford to have those clients go to the dealer or another facility that uses a Leonardo.
Our diagnostic tool company is committed to providing our clients with the most up to date software. We also offer technical support both online or via telephone so that you always receive the help you need. We can log into your Leonardo Diagnostic Tool in real time for support as well. Your yearly subscription provides you with access to our leaders in high end exotic vehicle diagnostics. We provide training classes twice a year to help grow your business and to get dealer level training on these high end exotic automobiles.
Our car scanner software features true hardware with a 15 inch LCD touch screen and bluetooth interface
Our diagnostic car tool includes automatic search and diagnosis of all on board control units with a single button via OBD2
Our car diagnostic equipment diagnoses via OBD, GFA, ISO 1 OR ISO 2 connections. The Leonardo Diagnostic Tool is ready to handle the day-to-day tasks for independent workshops or dealerships.
View engine parameters in real time! One button "Quick Test" Check components Activation, deactivation on Engine, gearbox components, cycle tests etc.
The ability to adapt and code control modules. Our automotive diagnostic tool reads errors, deletes errors, prigrams control modules and prints to a USB key.
The ONLY tool on the market other than the factory Ferrari dealership tool that can Proxi program and align!
This tool covers all models of Ferrari frm the 512 TR to 2018
(LaFerrari not included at this price)
Coverage includes the following models for Ferrari
– 348 (F348)
– 348 Challenge (F348 Challenge)
– 348 GT Competizione (F348 GTC)
– 348 GTB (F348 GTB)
– 348 GTS (F348 GTS)
– 348 Spyder (F348 Spyder)
– 348 TB (F348 TB)
– 348 TS (F348 TS)
– 355 (F355)
– 355 Berlinetta (F355 Berlinetta)
– 355 Challenge (F355 Challenge)
– 355 F1 GTS (F355 F1 GTS)
– 355 F1 Spyder (F355 F1 Spyder)
– 355 GTS (F355 GTS)
– 355 Spyder (F355 Spyder)
– 360 Challenge (F131 Challenge)
– 360 Modena (F131)
– 360 Spyder (F131 Spyder)
– 430 (F131E)
– 430 Challenge (F131E Challenge)
– 430 ELP (F131E ELP)
– 430 EV08 (F131E EV08)
– 430 Scuderia (F131E 16M)
– 430 Scuderia Spyder (F131E 16M)
– 430 Spyder (F131E Spyder)
– 456 (F456)
– 456 GT (F456 GT)
– 456 GTA (F456 GTA)
– 456 M (F456 M)
– 456 M GT (F456 M GT)
– 456 M GTA (F456 M GTA)
– 550 Barchetta Pininfarina (F133)
– 550 Maranello (F133)
– 550 Superamerica (F133 Superamerica)
– 575M Maranello (F133E)
– 599 GTB Fiorano (F141)
– 599 GTO (F141 GTO)
– 599 SA Aperta (F141 SA Aperta)
– Enzo (F140)
– F50 (F50)
– Mondial (Mondial)
– Mondial T (Mondial T)
– Mondial T Cabriolet (Mondial T Cabriolet)
– Scaglietti (F137)
– Scaglietti MY (F137 MY)
– Testarossa (F512 TR & 512 M
Ferrari California all versions
Ferrari FF
Examples of cpntrol modules covered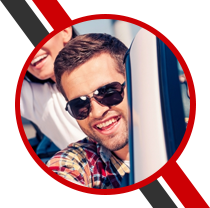 Passenger seat Headlights lifter

E diff

Infotainment Canbox

tire pressure

ION unit

Body computer

Climate control system

Driver door system

Hard top

Instrument cluster

Parking brake

Parking brake sensor system

Passenger door system

gearbox system (coding, adaptation, PIS)

Steering assistance

steering wheel control (Alignment) and suspension module

The module coding works by reading the configuration of the control module and writing it into the new one from the actual Leonardo (NOT A PASS THRU DEVICE)

The system also has Proxi programming and key coding. A truly powerful diagnostic device, our automotive diagnostic scanner is the Ultimate

Ferrari full model line dealer level scanner / diagnostic tool on the market.